We've Got You Covered
We understand the challenges employees face when undergoing a disciplinary process in the workplace. Our skilled team is prepared to offer expert advice and strong representation to effectively navigate these situations. We are committed to supporting you through every phase of the disciplinary process, ensuring you have the guidance and resources necessary to understand and respond appropriately to the actions taken by your employer.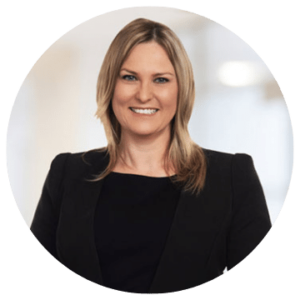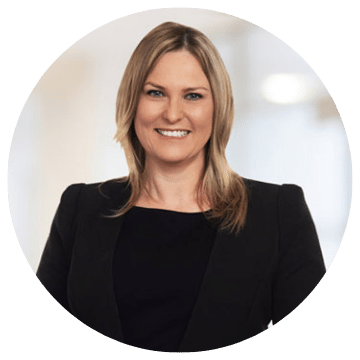 Book Your Disciplinary Process Consultation Now
Serious Misconduct
Sometimes an employee may be requested to undertake a formal disciplinary process, for example in the case of serious misconduct. Misconduct is unacceptable behaviour in the workplace that is inconsistent with an employee's contractual obligations, common law duties and a breach of an employer's policies.
Employers have the right to immediately (summarily) dismiss an employee if they have engaged in serious misconduct. Examples of serious misconduct may include:
Safety breaches
Assault
Drugs and alcohol matters
Theft of company property
Employees can seek assistance from the beginning of a formal disciplinary process through to finalisation including assistance with negotiating their exit from a business if that is the outcome they are seeking.
How can Coutts help you?
Managing disciplinary processes, especially those involving serious misconduct, demands careful attention to both legal standards and employee rights. At Coutts, we are experts in providing comprehensive support to both employers and employees throughout these complex proceedings. From initiating formal disciplinary processes to negotiating exits from a business, we guide you every step of the way.
Serious misconduct, such as safety breaches, assault, or theft of company property, warrants prompt and strategic action. Our expert team ensures that actions align with contractual obligations, common law duties, and employer policies, fostering a fair and compliant resolution. Whether you are an employer seeking to address misconduct or an employee navigating a disciplinary process, trust Coutts for expert guidance tailored to your own unique circumstances.
What to Expect with Coutts Lawyers
Step 1:

Initial Contact

Reach out to Coutts Lawyers via our website, phone, or in person. Briefly describe your matter.
Step 2:

Consultation Appointment

Schedule and attend a meeting with a Coutts lawyer / Conveyancer to discuss the specifics of your matter and desired outcomes.
Step 3:

Information & Legal Advice

Share all related documents and information. Your lawyer / Conveyancer will review everything, clarify aspects as needed, and then advise on the best action course.
Step 4:

Action Plan Development

Based on the advice, an appropriate action plan will be formulated. This may involve communication, documentation processes, or further legal steps.
Step 5:

Implementation

Execute the action plan, addressing a range of legal scenarios as necessary.
Step 6:

Resolution & Closure

Navigate towards a resolution, with the path determined by the nature of the matter. Your Lawyer / Conveyancer will outline any final actions or considerations.
Book Your Disciplinary Process Consultation Now
Introducing Karena
Your Compassionate Lawyer
Meet Karena, a Partner at Coutts Lawyers & Conveyancers, and the head of our esteemed Injury Compensation and Employment Law teams. With over two decades of experience in the field of Insurance Law, Karena's passion, dedication, and client-focused approach have established her as a leading authority in compensation and employment law.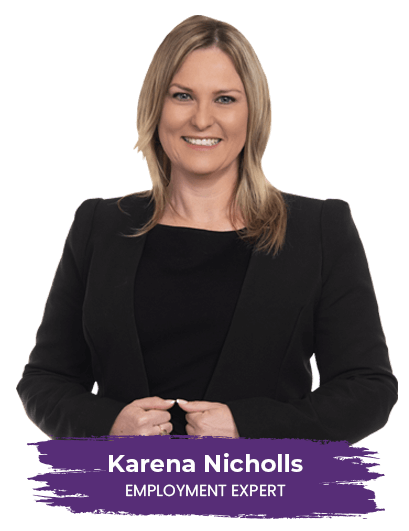 Connect with Karena Today
Multi Award-Winning
Law Firm
Disciplinary Process FAQ's
Download your FREE Employment Law Guide!